About
"Liam Geraghty and Craig O Connor's Comic Cast, one of the jolliest and most consistently entertaining Irish podcasts"
- The Irish Times, Feb 2011
Winner of BEST INDEPENDENT PODCAST at the 2011 Irish Web Awards and currently nominated in the same categorey for 2012.
About the Show

The Comic Cast is an award-winning Irish based podcast about comic books, animation and illustration. Every month we review comic books and chat with artists, illustrators & animators. We pay special attention to the Irish comics scene! We were also included in the Irish Times 50 Reasons to Love Ireland feature 2013.
About the Hosts
Liam Geraghty loves comic books and also occasionally writes them. He works as a freelance radio producer for RTÉ Radio 1 (The Business with George Lee), RTÉ Lyric fm (Culture File), 2fm and every Weds 2-3pm on 103.2 Dublin City fm he hosts The Musical Hour. He wields a microphone like a lightsaber. Twitter: @Liam_Geraghty Website: www.liamgeraghty.com 
Craig O'Connor is a life long lover of comics since he was first introduced to comics in the womb. He once shook hands with the lead singer of Alabama 3 and hasn't washed since. He studied Physics in college (because Donatello was a scientist) and at a later date Computer Programming (because he likes Robocop and wants to make one). His favourite book series is Twilight, his favourite movie series is Twilight and his favourite comic is Twilight: The Graphic novel. @hanktree
Contact
If you'd like to get in touch, we'd be delighted to hear from you. E-mail us at: thecomiccast@gmail.com
To send us stuff for review consideration you can e-mail us and we'll give you the postal address or you can just e-mail us a PDF of your comic book for review. We also welcome press releases about comics, illustration and animation.
For extra kicks you can also join us on Facebook and follow us on Twitter:
Award Nominations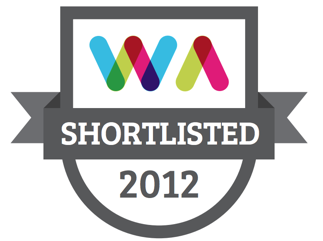 Winner of Best Independent Podcaster at the 2011 Irish Web Awards.

One Comment on "About"